Easy Stove Top Mexican Chicken Skillet Dinner Recipe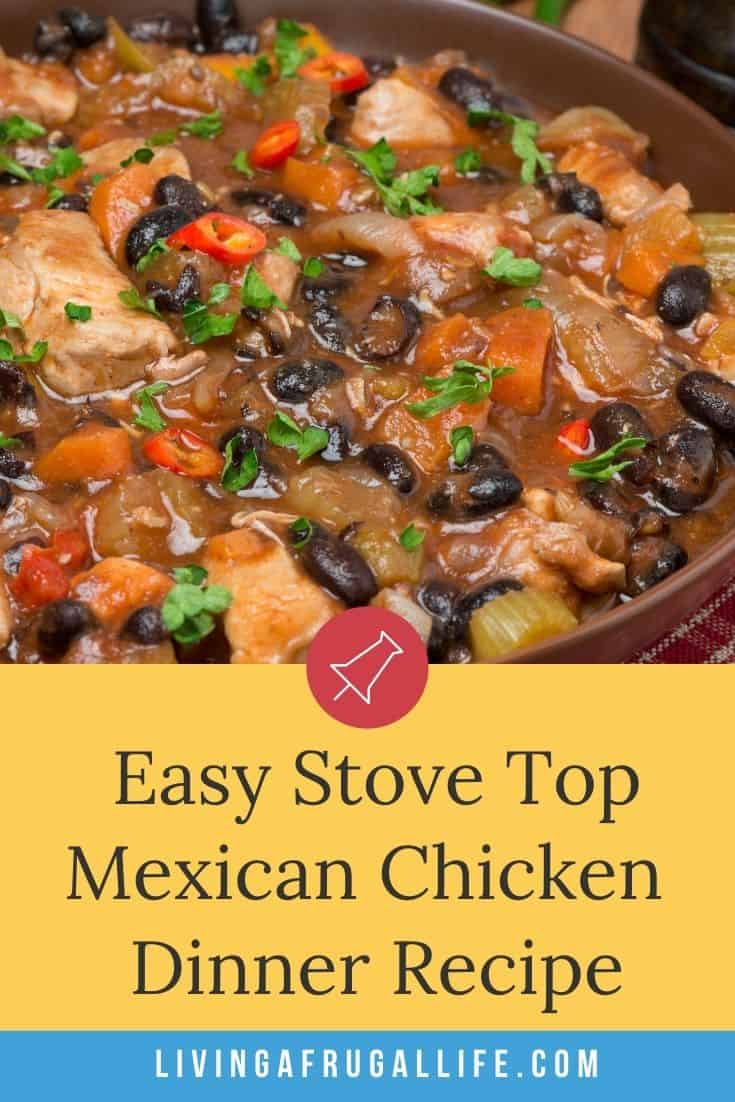 This is a quick and simple meal and can be served with rice, potatoes, salad, or on a tortilla!
Mexican Chicken Recipe
2 Chicken Breasts cut into bite size chunks
1 onion chopped
1 red Bell Pepper Chopped
1 Green Bell Pepper Chopped
2 cloves of garlic
2 tsp chilli powder
1 tsp ground cumin
1 tsp salt (optional)
1 can corn, drained
1 can black beans, drained and rinsed (can use other type of canned beans if you want to use what you have)
1. Saute chopped onion, garlic, and peppers for a few minutes in a little oil.
2. Add Chicken and saute until chicken is almost done.
3. Add chili powder, ground cumin, and salt.  Simmer a few minutes.
4. Add drained corn and beans and stir.
5. Serve with the side of your choice or on top of rice, salad, potatoes, or on a tortilla.
Check out more easy dinner ideas!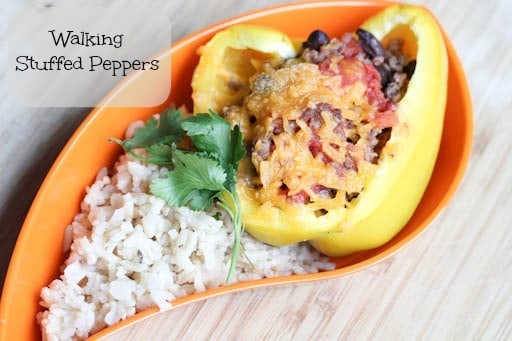 (adsbygoogle = window.adsbygoogle || []).push({});