How To Make a Personal Financial Wellness Plan
Whether you have a family, or you are single it is important to make a personal financial wellness plan.  Creating a personal financial plan will help you to have goals and a direction to move towards.  This is also going to be something that helps you take steps to get to know yourself and your family.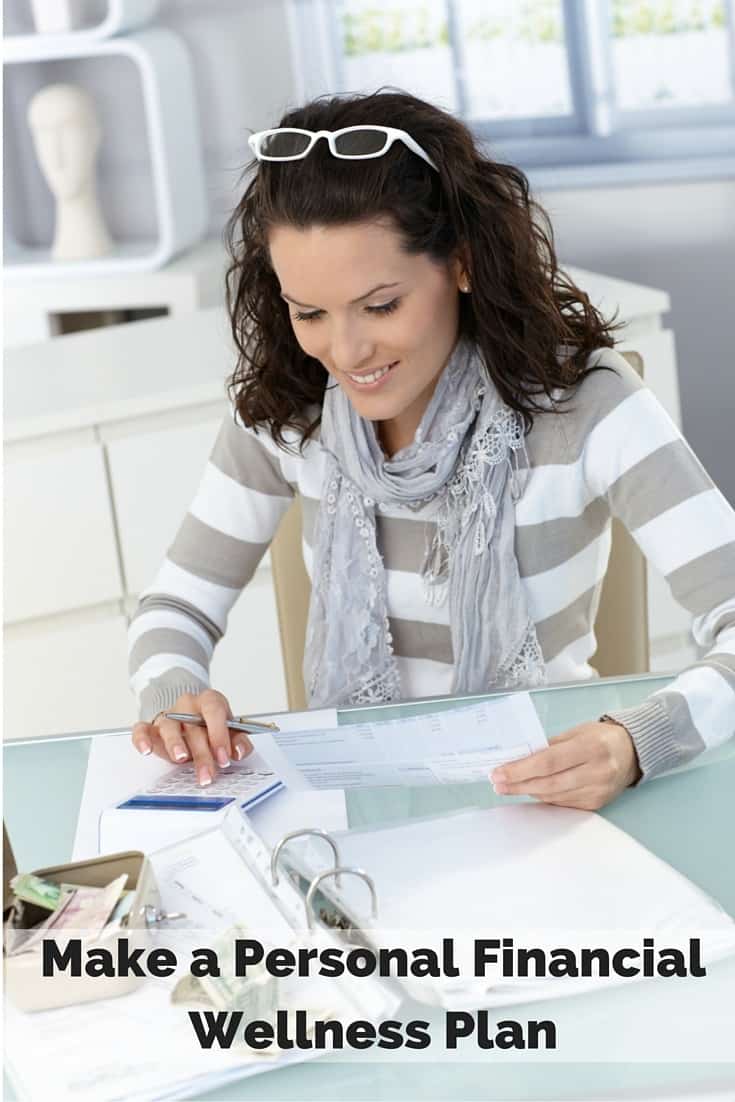 Your wellness plan involves all parts of your finances.  It involves making a budget, a plan to pay off debt, investing goals, and a step by step plan to get you to financial prosperity.
Gathering all these things together can take some time and thought so I would first suggest you set a time to sit down with your family to make sure you are all on the same page.  This discussion will help you to get everyone motivated, and when the whole "team" is working on your personal financial wellness plan, it is easier to accomplish your personal financial plan.
How To Make a Personal Financial Wellness Plan
1. Assess your financial wellness.
Look at all your finances.  Be real with yourself and figure out your starting point.  How much debt do you have?  Do you have money in savings?  How many bills do you have to pay each month?  Do you live on a budget?  Do you have goals for your future?  This is the time to hash it all out to become real with your situation and your financial well being.
2. Identify areas that could use improvement.
This is the point where you look at your finances and decide where you need to be better.  Again you have to be real with yourself and make realistic changes.  You then can make your budget if you haven't already done so.   Adjust those areas you need improvement on in your budget and make it all zero out.
3. Set goals related to improvements you want to make.
Set goals to when you want your debt paid off by.  Make goals for what you want your future to be like and make a plan to make that happen.  Write these goals down in a planner or in a binder you look at often. I used the program in Dave Ramsey's book Total Money Makeover to get our order of how to become financially stable.  It is an excellent resource for helping you to be real with yourself.
4. Record your progress.
This is the part where you have to track your progress with your budget and other forms to see your financial wellness success.  This is important because if you don't see the progress, you will not see the benefits of working on your plan.  Some things may not function on the timeline you have set up, but if you see the progress, you will be able to adjust the timelines and still feel good about what you have done.  How you choose to track this is up to you, there is no right or wrong as long as you see the progress on your financial well being.
5. Update the goals of your financial wellness plan as needed.
If you need to adjust things do that.  If you need to adjust what your goals are in your future or add new goals in, do that.  This plan is your personal plan so it can be adjusted as you need it to.  Just because it is set up once doesn't mean it is set in stone forever.  It is made to be changed.
What other things would you include in making your financial plan?
More posts from Living A Frugal Life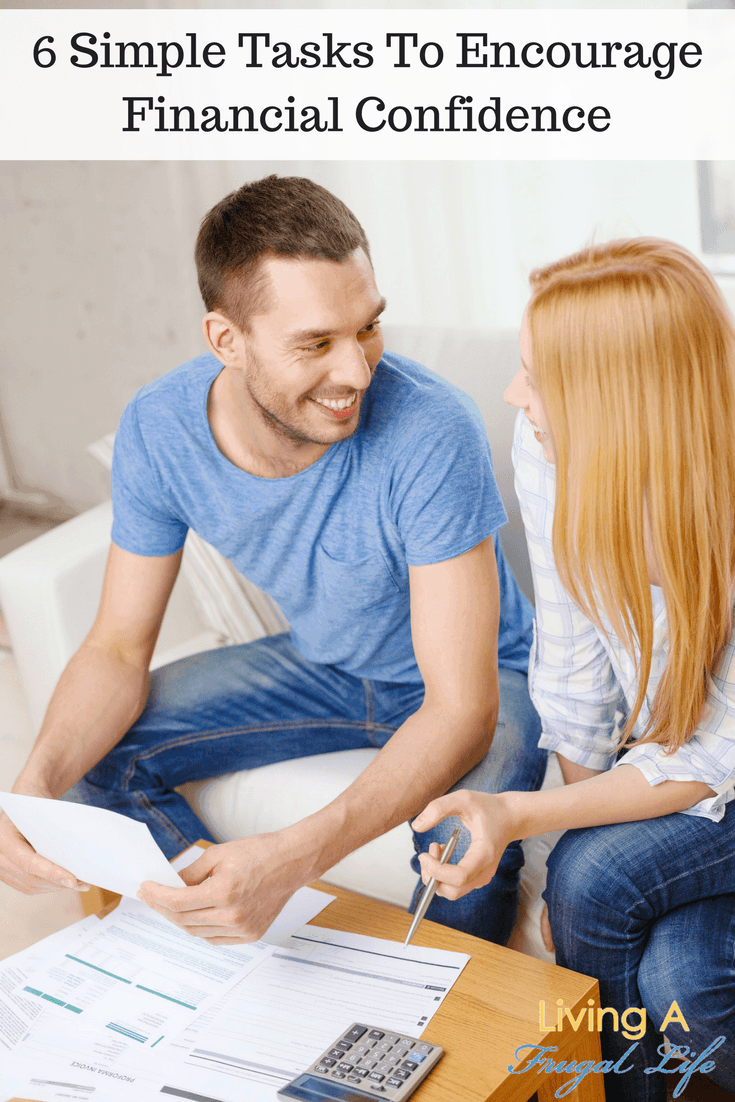 6 Tasks to Encourage Financial Confidence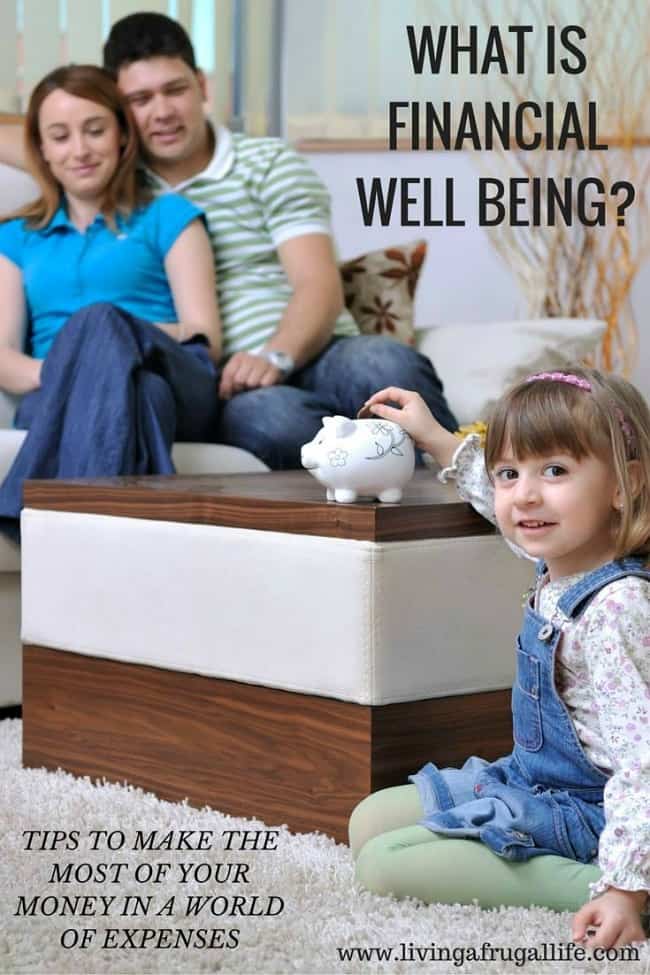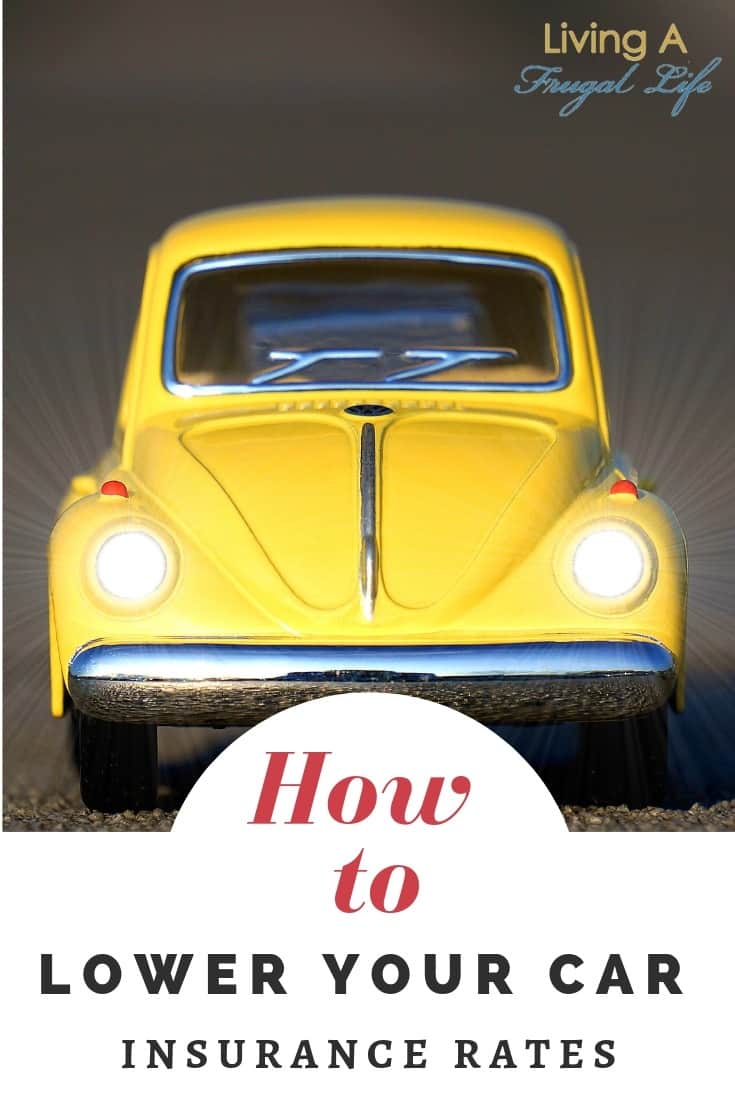 How to Lower Your Car Insurance Premiums and Get Better Rates