How to Manage Accounts and Organize Your Money + Free Printable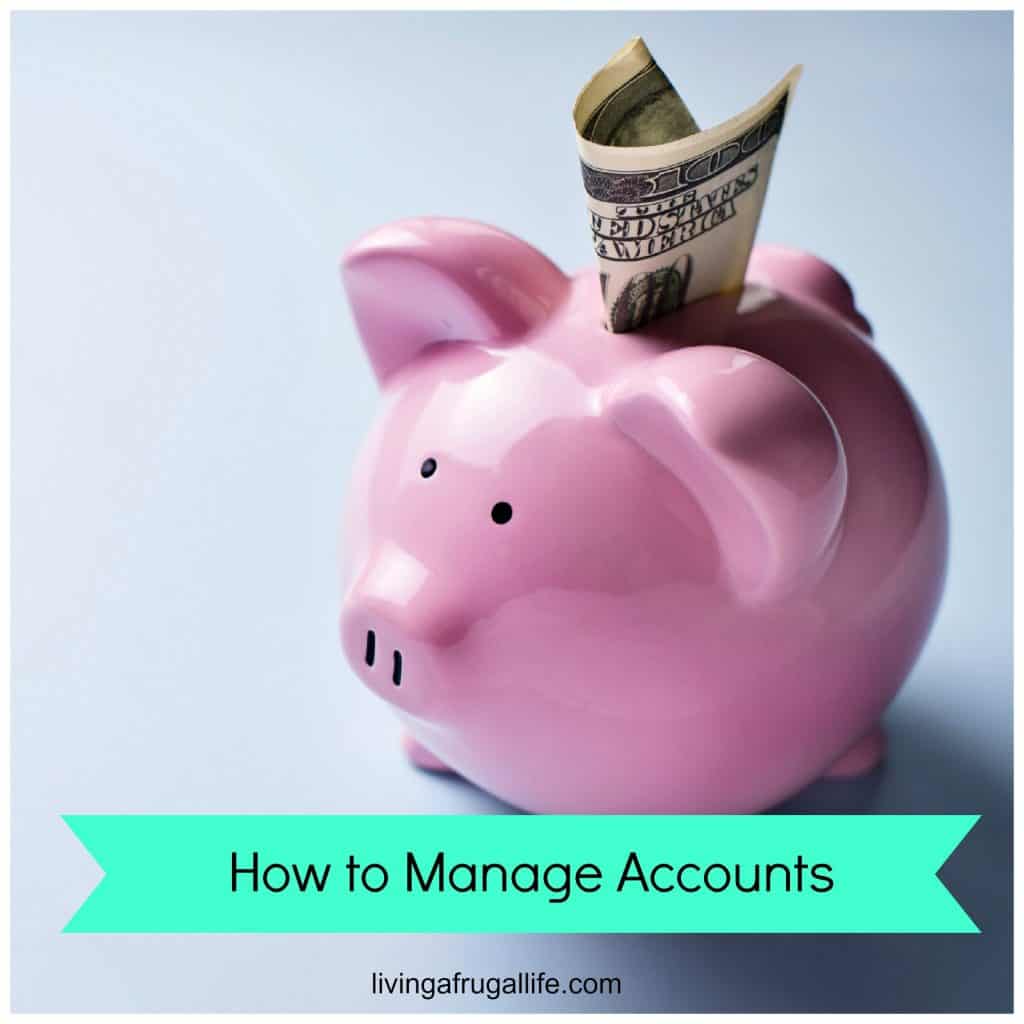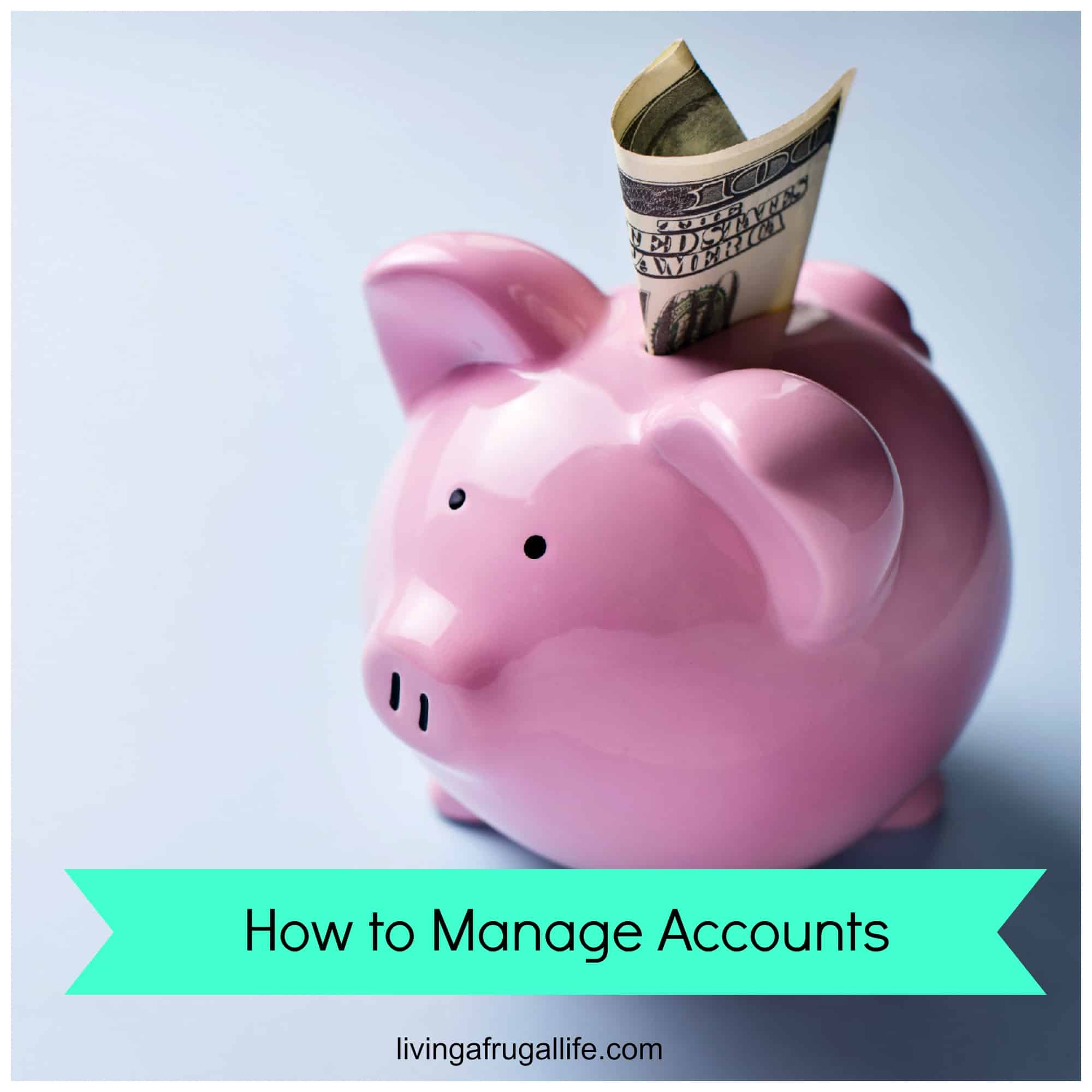 Managing accounts is the first step to getting your finances in order. I know accounts are really sacred in families, but you have to keep track of this information somewhere. I know that when we started keeping better track of our money, we wanted to make sure both of us had access to all accounts. A spouse can't help feel in control of the money if they do not have access to accounts. We tried a few different options to manage accounts and get passwords back and forth. none of them worked really well for us and we would always forget to add things to it.
The First Step to Manage Accounts and Track Your Money
Since everything is "online" nowadays, we often forget to write things down that will help us remember what our account log in and passwords are. That's why I wanted to create a printable that would help you be able to track every account you own, where it's located, and of course the username and password.
Be sure you keep this page to manage accounts in a safe place where others wont easily find it. I would recommend putting it into a safe or other locked filing cabinet. This will keep it only in the hands of the right people.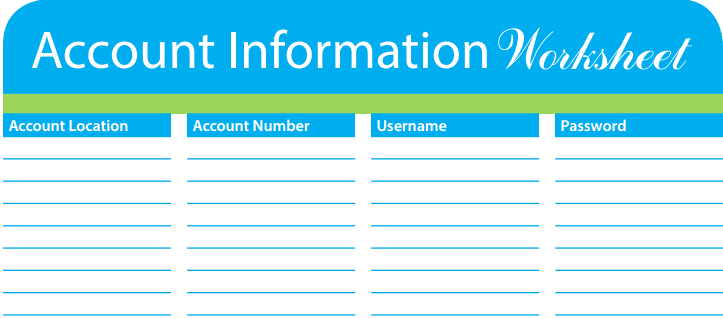 I hope you find this free printable useful. I know we've used it in my family several times and I always recommend it to friends and family who are trying to keep better track of their finances. Download the free Account Information Worksheet right here…._Account_Information_Worksheet.
Be sure to check out the other family budget printables!
You can also get more tips on a perfect family budget here!