How to Shop at Thrift Stores, Consignment, and Sales So You Save Money
Thrift Stores, Consignment shops and sales are a great way to get household goods and clothing. Find out the best way to use them to keep your household budget low!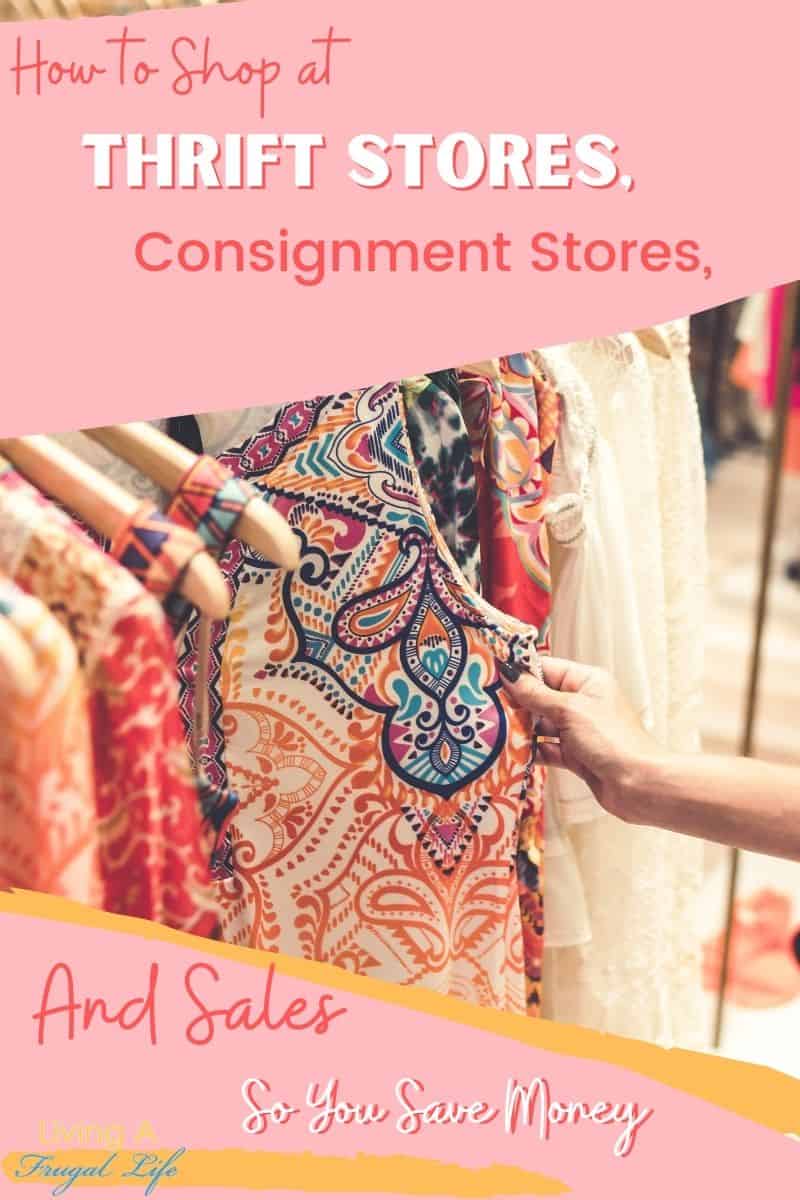 Shopping at thrift stores has been a love of mine for quite some time.  In high school a friend of mine and I would go down town on the city bus with her mom and go shopping for school clothes twice a year.  It is some of the best memories I have of high school.  Standing in the Thrift store where there were no dressing rooms.  We wanted to try on the jeans before we bought them, so we would get a big skirt ( you know the gypsy skirts we all wore in the late 90's) and we would change under it in a corner.  Yes, I really did that!!!!
To get good deals at thrift stores and consignment stores and such, you have to willing to step out of your box a little.  Most people have their clothing stores and brands they are comfortable with and they only shop those places.  At thrift stores you have to be willing to look through racks of clothing (and laugh and try some of the "ugly" stuff on for kicks).  You have to be willing to give a little on the brands at times and just look for things that look good on you and are quality so they last long.
Because styles go in and out a lot of times you can find some real gems at Thrift stores and consignment shops.  Aside from clothing, you can find some pretty nice furniture pieces. We were able to get our kitchen table that has lasted us 5 years at a thrift store for $30!!!  We feel now that after 5 years of wear and tear, we are on the hunt or another cheap but in shape deal like that.
The biggest tip for shopping at Thrift Stores and consignment shops are to shop when they are bringing out the clothing.  the racks will have the best selection and the highest quality clothing or furniture at that time.  And don't be afraid to shop the rack the workers are stocking from.  This is where the gems are!
At Consignment stores it is better to get store credit for your items you sell there.  this way you get more money and can use the money to get the clothing you need in the future.  This will help stretch your money further.