4 of The Best Budget Tips to Get Cheap School Clothes For Back To School
School clothes can get expensive especially when you are looking for name brands. these budget tips will help you find cheap school clothes so you still have style without the huge price tag!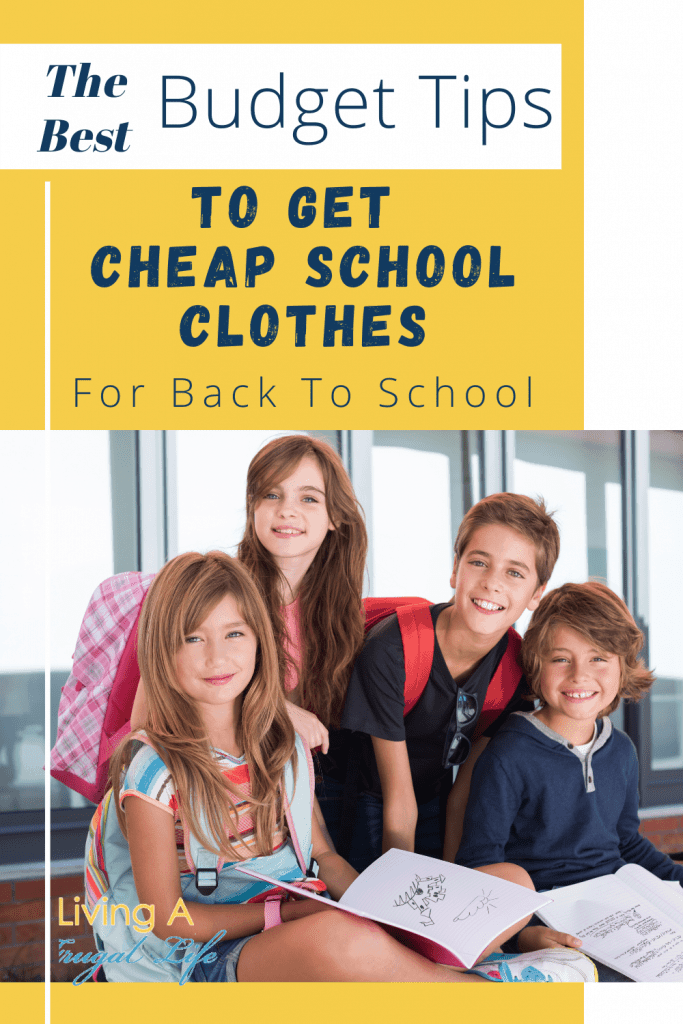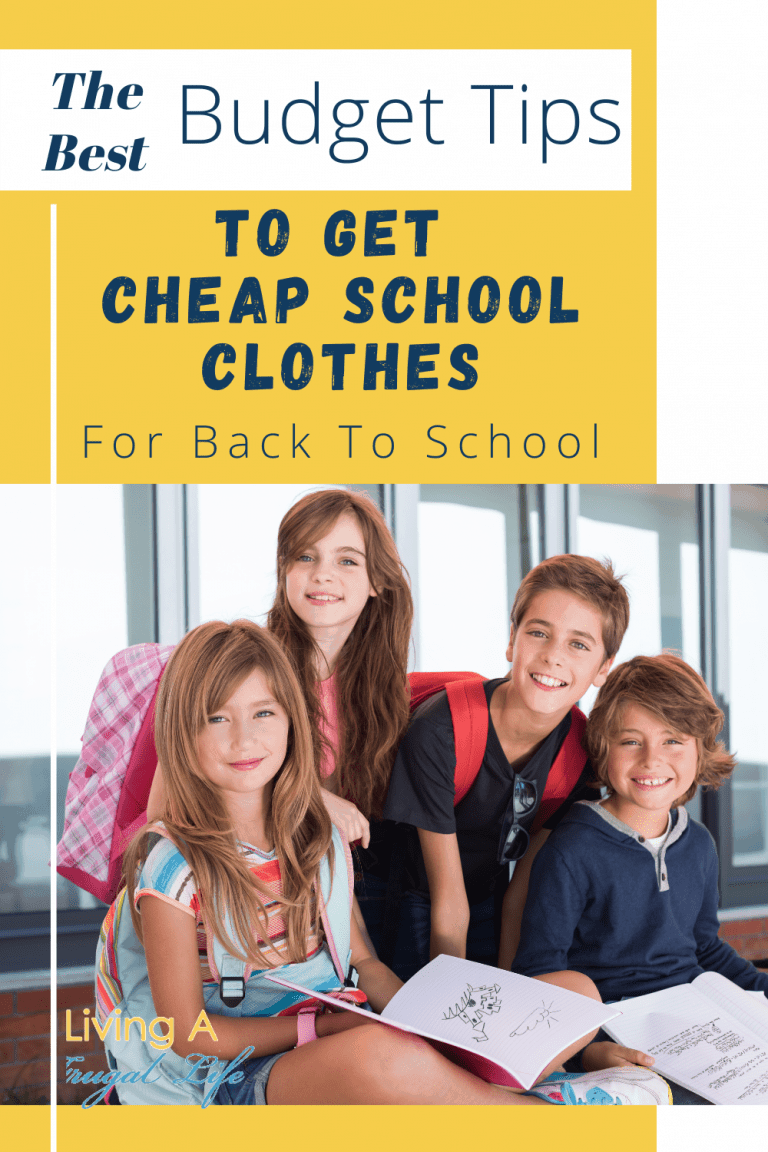 There are so many different places to shop. It can be hard to know where you can find school clothes and where you will find clothes that don't meet the standards while still meeting your budget.
Culture says your child has to have a brand new wardrobe, but you can get by with getting a few new pieces and using what you have or getting some used items to add into the mix.  If you approach school clothes shopping with this mentality, you will find that it is easy to get cheap clothes that easily fit in your budget.
How to get cheap school clothes for back to school
While you may have to search a little to get clothes that fit your budget there are ways to get good deals without spending hours searching. This article will give you all the tips you need to get the most for your money and still get the items your kids are asking for.
How much should you spend on back-to-school clothes?
Everyone's answer is going to be a bit different here. But I would recommend saving money for this ahead of time and then working within your budget.
This means that if your savings is $100 per kid you stick to that budget and get as much as you can with that budget. It is ok to use hand me downs. no one cares after the first couple days of school.
Where can I buy school appropriate clothes?
This is a challenge in some parts of the county. Schools have dress codes and in areas where there is a lot of extreme heat days, it can be really hard to find shorts long enough or tank tops with thick straps.
We have found that the best places to get longer shorts for girls are Kohl's, Old Navy and Children's Place. For the older girls we find Old Navy and Amazon are the best place to shop for those. Amazon is really nice because you have free returns on clothing so if it doesn't fit or doesn't fit the standards you just send it back and get something that works.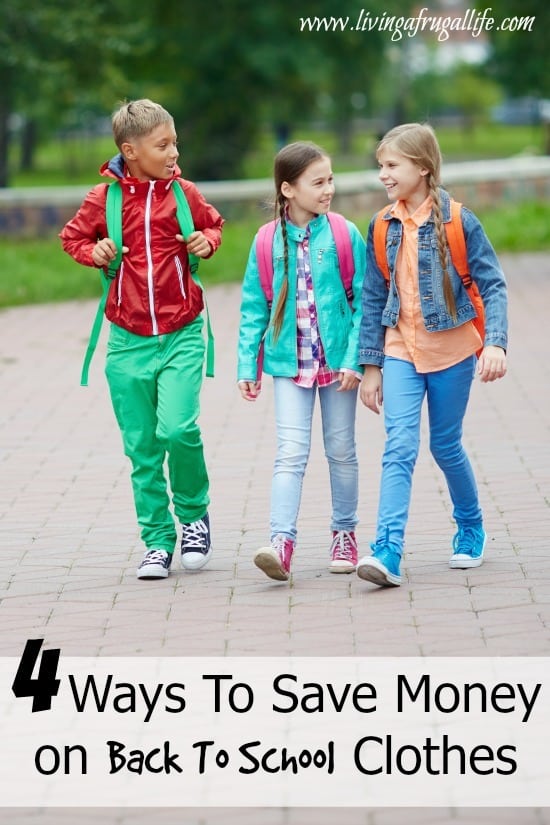 Where do teens back-to-school clothes?
Teens clothing styles are all different. Some groups may want 1 style and another will want nothing to do with those stores. So the mall is the best place to start is the mall. There are so many stores you can pick from. Then when your teen gets an idea of the style they want and the clothing they like you can try to find them at Ross or Marshall's.
You can also shop on Amazon. They seem to have everything on there so you should be able to find all the school clothes your teen would want on there. Just be sure you are comparing prices as you go. Sometimes the pricing on amazon is great and other times you can get a better deal at a local store. So where ever you are shopping with your teen, compare with amazon so you are getting the best price you can.
How can I save money on back to school clothes?
There are many ways to find cheap school clothes as you are on your search. Here are my top tips to getting the most for your money while still staying on a small budget.
Budget tips for getting cheap back to school clothes
Mix and match outfits are the way to go
Remember to pick outfits that are interchangeable.  This will build a larger wardrobe with a smaller amount of items.  Pick pants, shorts and skirts of the same color so each season the tops will keep matching all the different pieces. Also pick colors of tops that go with all the basics, black, brown and blue. This will help to extend the life of everything.
Be sure you are seeking out pieces that don't need special care as well. This will help in the long run with the cost of the clothes and the amount you will need to buy through the year.
Look for back to school clothes deals in places other than the sales ad
Always start your shopping process with the clearance rack.  The clearance rack will give you a base amount of clothing that you can then add other higher-priced items to This will also help you to decide what is most important to spend more on.  For instance, you may find five shirts in the clearance section but no pants.  So you know it is important to spend a little more on quality pants that can be worn with all five shirts making five different outfits to choose from.
Use the less is more mentality to maximize your school clothes
If your kids are like mine, they like to have a cute outfit for the first day of school and picture day.  So you could focus on getting them two beautiful outfits and get hand me downs or thrift store clothes for the rest of their back to school wardrobe.  This will save you tons of money and your child will still have great looking clothes.
Utilize the back to school sales
Another way you can save a lot is by looking for the back to school sales and pair that up with coupons or coupons codes.  This is an excellent way to save a ton!  This will bring the already marked down sale prices even lower, and you will be able to get name brand clothing for your kids without the brand name price.
Shop places like Ross, TJ Max, and Marshals to save on name brands. This is especially important when you have teens that want certain brands. Sometimes these stores have name-brand options for as much as 50% off so you and your teen will be happy with the purchase!
Check out these back to school sales as I find they are always some of the best discounts around!
Old Navy
Carter's
Children's Place
Gymboree
PacSun
Forever21
Urban Outfitters
Adidas
Aeropostale

Cheap school clothes don't have to be hard to come by. And they don't have to look cheap. Use these budget tips to make your kids and your pocket-book happy!
Get more back to school and savings tips from Living A Frugal Life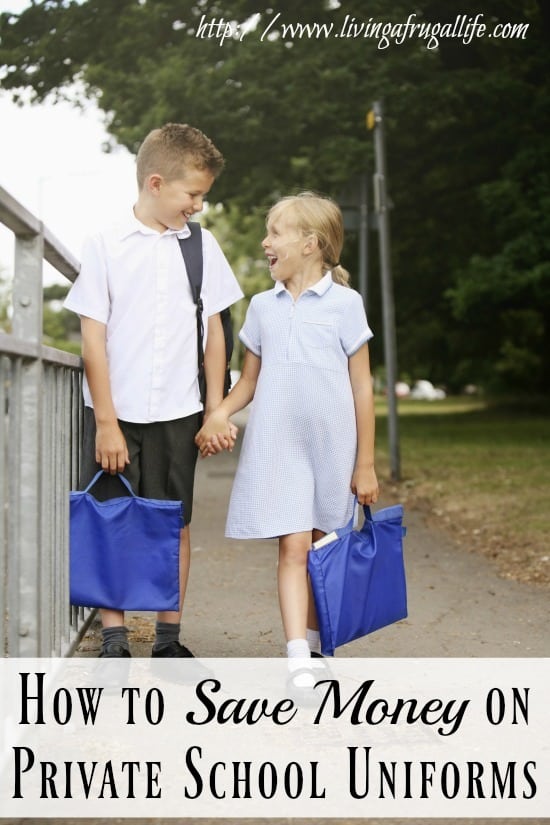 How to Save Money on Private School Uniforms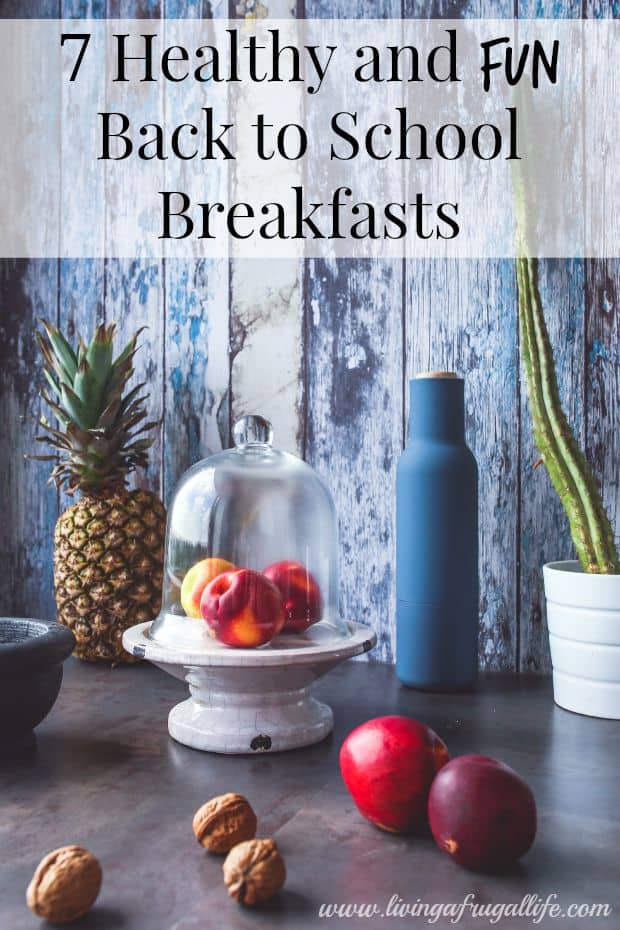 7 Healthy Breakfast Ideas for Back to school