Simple Living Challenge Day 5: Simple Closet
Closet Organization
*These photos are real, they have not been doctored in any way*
If you are new to the simple living challenge,  the entire Simple Living Challenge series can be found here.
So I was going to simplify my bedroom closet.  But when I saw this and started trying to figure out a better way to do things I realized that the only way I can cut clutter and simplify in there is to redo the way the closet is completely.  Do you see how far back that goes and there is no where to walk.  And to add to it our clothes are to heavy for us to put them all on the top bar, so they are spread out between the 2. So I am in the progress stage.  It is going to be a long time coming since we kind of need some new organization type stuff, but I promise to show you when it is done!  I will also have the link up in a week when I share my progress.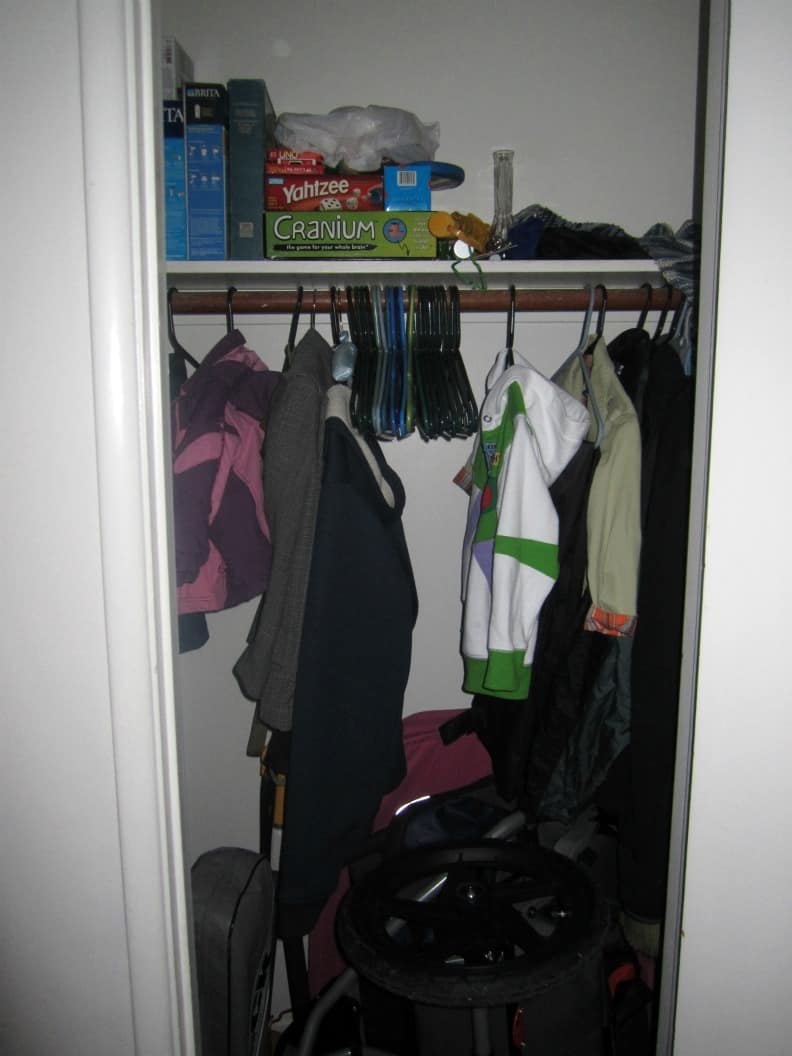 So in place of that I did the front closet.  It wasn't very hard since it doesn't have much, but feel like I made progress on simplifying even that.  Since we don't have a ton of room I am trying to utilize the space we have.  See those things on the right.  they are 2 pairs of gloves and 2 scarfs.  they are now gone.  I have an empty space to put something on!!!!  That is what you do with open space right?? 😉
Do you have any suggestions on how to make our closet more usable???  Any suggestions would be great!!!!
(adsbygoogle = window.adsbygoogle || []).push({});
Closet Organization