How to Simplify Paper Clutter In Your Home
We all have them. You know…the papers that come in and go out on a regular basis. Here's the thing about those papers. Whether you have 5 or 50, they are mental clutter. You need to deal with all this to simplify paper clutter.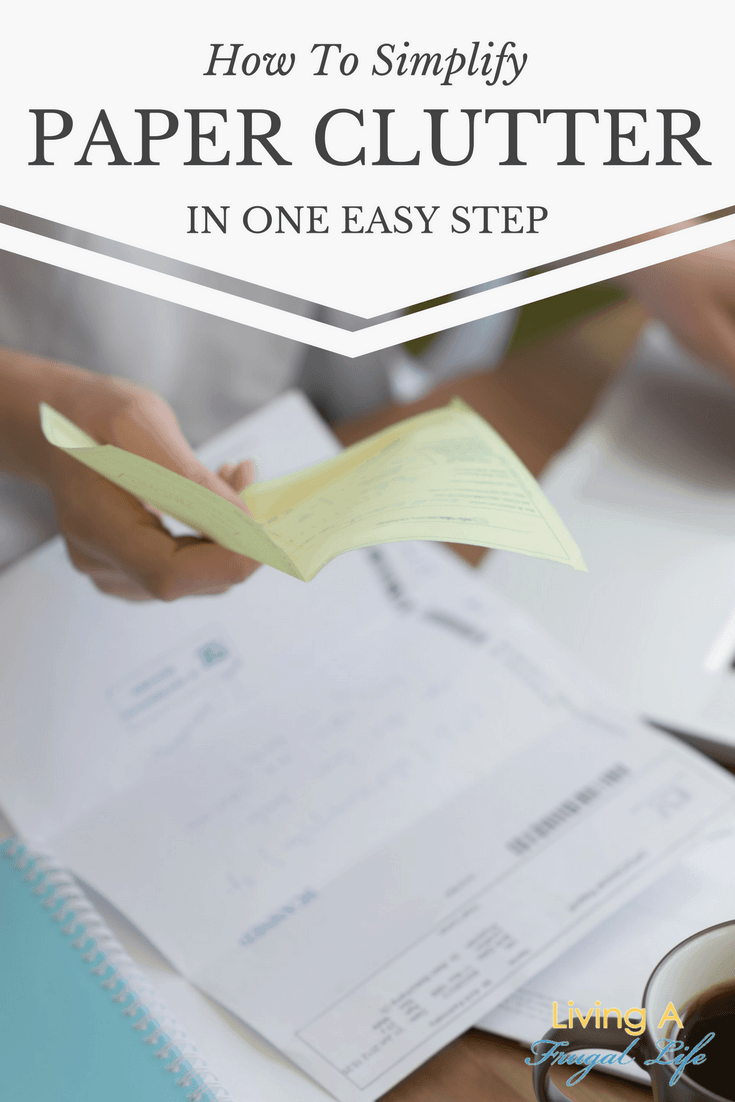 Yes, they are physical clutter, but they are also mental clutter. The kitchen counter papers are: waiting for the action to be paid, filed, replied to or read. Every time you see that pile, your stress level goes up a little.
Simplify paper clutter using a kitchen counter filing system to help me with my physical and mental paper piles.
When I organize, I use a system that has between 7-12 files and no 2 systems are the same. Most systems that helped to simplify paper clutter have files for: bills, coupons, kids, tax receipts and medical. These files are ACTIVE. They change often. Right now I have a file for Christmas and our son's high school search.  A kitchen counter filing system is in your line of vision, but organized.
Take a horizontal pile and making it an organized vertical pile. 
There is a small learning curve here. I like piles because I can SEE what I need to do. So I had to train myself to LOOK in EACH file every Sunday night.  It doesn't matter what day you choose, but you need a standard day that you look into each file and make sure you aren't missing something.
I cannot tell you how freeing it was to have a set place to put all the coupons and circulars for saving money. I try to use coupons, but some weeks I don't shop at all. Just last night, I went through 4 weeks' worth of coupon inserts and emptied out my whole coupon file.
The same is true with bills. I do not stress when I get a bill on my door from the lawn treatment guy or a random medical bill. They all go in the bill paying file and I pay all the bills on the day my husband gets paid.
Staring at the bills on the counter doesn't get them paid faster.
Knowing where my coupons are if the need to shop arises and being able to touch a bill within minutes of needing it are worth the real estate that a small counter filing system takes up.  But wait…there's more…
Think of a few more BIG categories of papers you have. Maybe they aren't even papers; maybe they are notes jotted here and there for blog posts or a book you are writing.
Are you on the PTA? Make a PTA folder.
Do you have memorabilia lying around to add to your scrapbooks? Make a memorabilia file.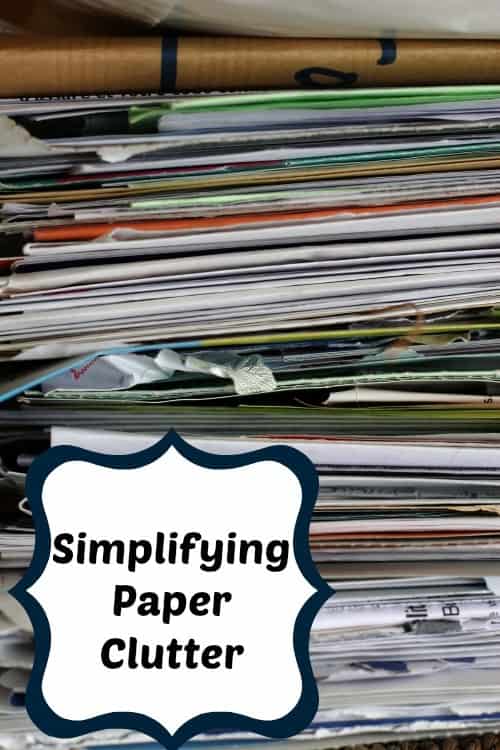 The rule is 10 files.
No, I'm not coming to your house, but really, you can't DO more than 10 things at once. In the summer, swap out the PTA file for the kids' camps file. Your kitchen paper pile will TELL you what files you need.
This post was written in conjunction with  www.Organize365.com,