Smurfs The Legends of Smurfy Hollow Halloween Fun!
Do you get invited to Halloween parties?  We usually don't do them.  Not because we don't like them, infact this is my oldest sons favorite holiday.  He loves the decorations!  We usually don't do them just because it is kind of a crazy time of year for us.  We have school and now homeschool and midterms for the hubby and life just gets in the way.  do you ever feel like that?
This past weekend we were able to put that all aside and make the time to go as a family to a Halloween party with a special twist as we kicked off the Newest Smurf movie "The legend of Smurfy Hollow".  We were able to go to the Sony Animation studios and experience halloween Smurf style!!!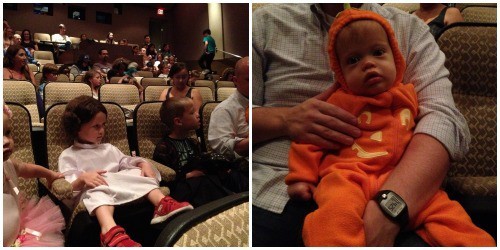 To start off the festivities were able to see a great new Smurfs movie called the Legend of Smurfy Hollow.  It takes the story of sleepy hollow and smurfifies it!  The kids were really excited because we had received a copy to preview before seeing it there and they LOVE this movie.  To see it on the big screen was a super fun thing for them.  It was even better the second time we saw it. You can check out our review here!
We then were able to head outside for some Halloween fun.  They had some super fun activities and some great snacks too!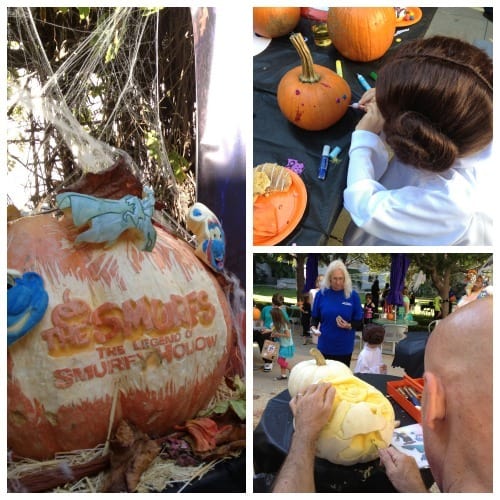 The kids were able to decorate their own pumpkins while a professional pumpkin artist made some amazing masterpieces.  I love the smurfette.  It was SO good!  As we "carved" the pumpkins we had some special visitors.  these meories are ones that will last a lifetime.  Showing the fun we have when we spend time together and make the time to do what is most important.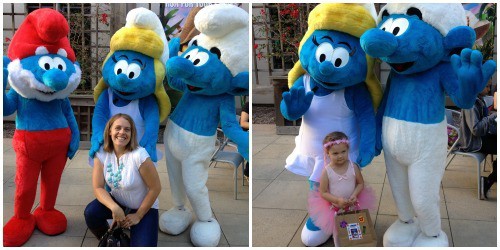 The kids were super excited to see the Smurfs show up at the party!  They had to get pictures and so did I!  These guys took me back to my childhood and the long hours I would spend on saturday mornings in my PJ's.  This was one of the only times I was able to watch TV for longer then an hour!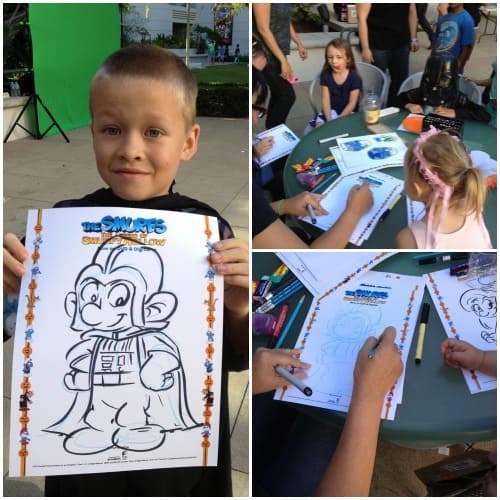 After we got our pictures with the Smurfs we headed over to the table with the caratures.  I have to say, this was by far the BEST part of the afternoon.  I was amazed at how amazingly talented these people were and the skill they had to draw my kids as smurfs.  The girl who did our drawings was one of the animators that worked on the smurfs movie.  Super talented!
My son got his very own Smurf Vader!  Amazing.  My daughter got a smurf Laya, my younger daughter got a ballerina smurf and Quinn got a pumpkin baby smurf.  They were so good!  We will cherish these pictures for a while to come!
What did you do to kick off the holiday season and spend time as a family?