How To Save Money on Prom Hair and Makeup
You have the perfect dress, accessories, and date. Dinner reservations are set, and you are excited to go to prom. Now, what will you do with your hair and makeup and how will you afford to splurge on one last expense? Here are some tips to save money on prom hair-dos and make-up.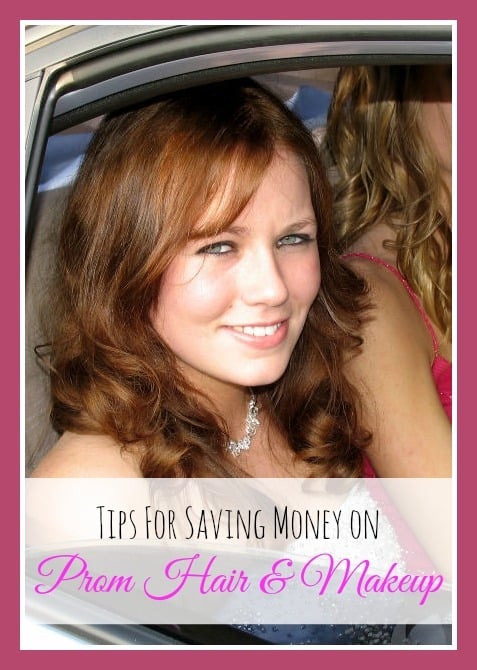 How To Save Money on Prom Hair and Makeup
Hair:
Go to beauty colleges to get the best deal on fancy prom up-dos. You can save half or more on a hairstyle by going to a beauty college that is run by licensed and trained staff.
Do you know someone who is great with hair or even a cosmetologist? Ask them if they would be willing to help you for free or a low price.
Use good old youtube.com (you can also follow me on there while you're there!) and find some tutorials on hairstyles you want. Make sure to spend plenty of time getting practice runs at the style before prom night so you know you will be able to pull it off with ease when the big night arrives.
If you plan on dying your hair for prom, do it at home. You will need someone to assist you, but if you follow directions on the box carefully, you should be able to do it at home just fine. If you have never done a dye job at home, consider doing a semi-permanent one and consulting an associate at a beauty store.
Rather than spending a lot of money on expensive hair accessories, head to the craft store and look in the wedding section. You will probably find some things there that you can use for adding a bit of glamor to your 'do.
Makeup:
Make an appointment at a cosmetic counter in the mall to get your makeup done a couple hours before prom.
Host a makeover party the night before and invite your friends for facials, pedicures, and self-tanning.
For your nails, you can either do them at home with a kit of glue on nails or go to a beauty college to get a set of acrylics attached. The price is a lot lower at a beauty college than at a salon most of the time.
Scour teen magazines for the hottest looks in makeup for formal looks. Seek out "night" styles as they are more dramatic and usually look great with formal attire. Make sure to practice the look a couple times to get it just right.
Have your favorite gal pals over for a makeup session just before the big night. Do each other's hair and makeup and bring your makeup to share. A makeup party can expand how many colors you have to choose from so you can do different styles. Just don't share certain things like mascara, lipstick or eyeliner for hygiene reasons.
Skip the tanning salon as it will be more expensive in the long run, not to mention unhealthy for your skin. Instead, enlist some friends to help you apply self-tanner. Go for one or two shades darker than your skin tone to avoid looking too dark and use bronzer to play up the shade nicely.
When shopping for makeup and beauty products for prom, buy what you can with coupons.  You can find coupons on your favorite brands on social media and in coupon inserts in the weekly newspaper.
I hope these tips help you save money on prom so you can focus on having fun!