DIY Spice Storage: Reuse Babyfood Jars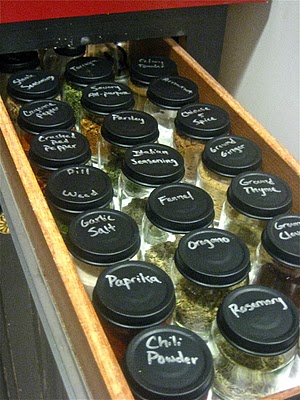 Check out this CUTE idea to reuse baby food jars for spice jars in a drawer.  I love how they painted the tops to label the tops of the jars.  We have an excess of drawers and not enough shelves in our kitchen so I think I will be using this in the near future to make some more space in our kitchen!
How do you store your spices? Do you have any ideas for how to store spices?  Share them in the comments!