Easy Dinner Ideas: Macaroni Meatballs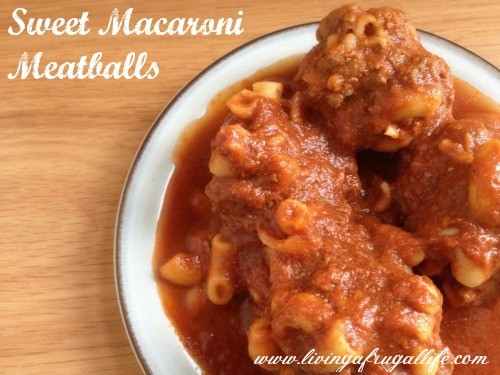 When I had to go dairy free and soy free with my daughter a few years ago I found this great easy macaroni meatball recipe that was easy dinner idea and really yummy. To add to the greatness of it, the kids loved it too!
It is always nice to find and easy meatball recipe as it is a great thing to make in bulk and freeze for later.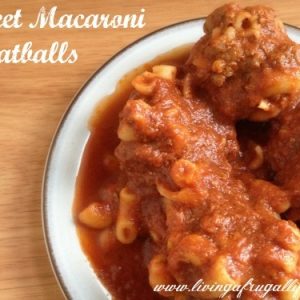 Easy Macaroni Meatball Recipe
Instructions
Put tomato juice, sugar, and cinnamon in a large stock pot and bring to a low boil.

Mix together the rest of the ingredients and form into large meatballs.

Drop meatballs into pot gently and cook on low for one hour until they are done.
Check out more easy dinner ideas!