Easy Creamy Alfredo Dinner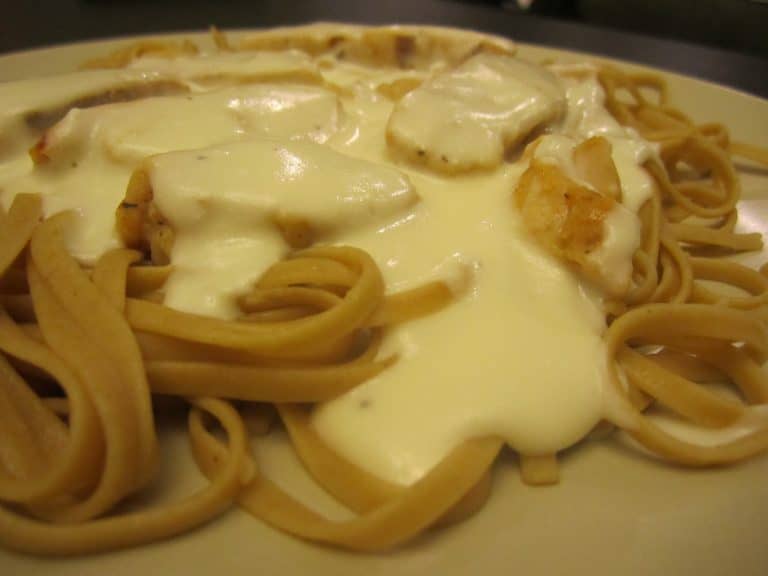 I tried a new frugal recipe this week for alfredo.  I have been craving something like this and have always failed at making it.  So when I saw this new recipe I was SO excited to see how simple it was and how cheap it was to make.  I altered the recipe a bit because I wanted it to be less cheesy and more saucy.  And I was SO happy how it turned out and SUPER excited to eat it.
Easy Creamy Alfredo Dinner
Easy Creamy Alfredo Dinner
Instructions 
Melt butter in non stick pan over medium heat

Whisk in Cream Cheese and Garlic Powder until smooth

Add Milk slowly whisking until smooth

Stir In Parmesan cheese and pepper until smooth

Remove from heat when sauce is desired consistancy and let cool

Add to pasta and enjoy!
Check out more easy dinner ideas!