Simple Living Challenge Day 15: Home Clipboard or Notebook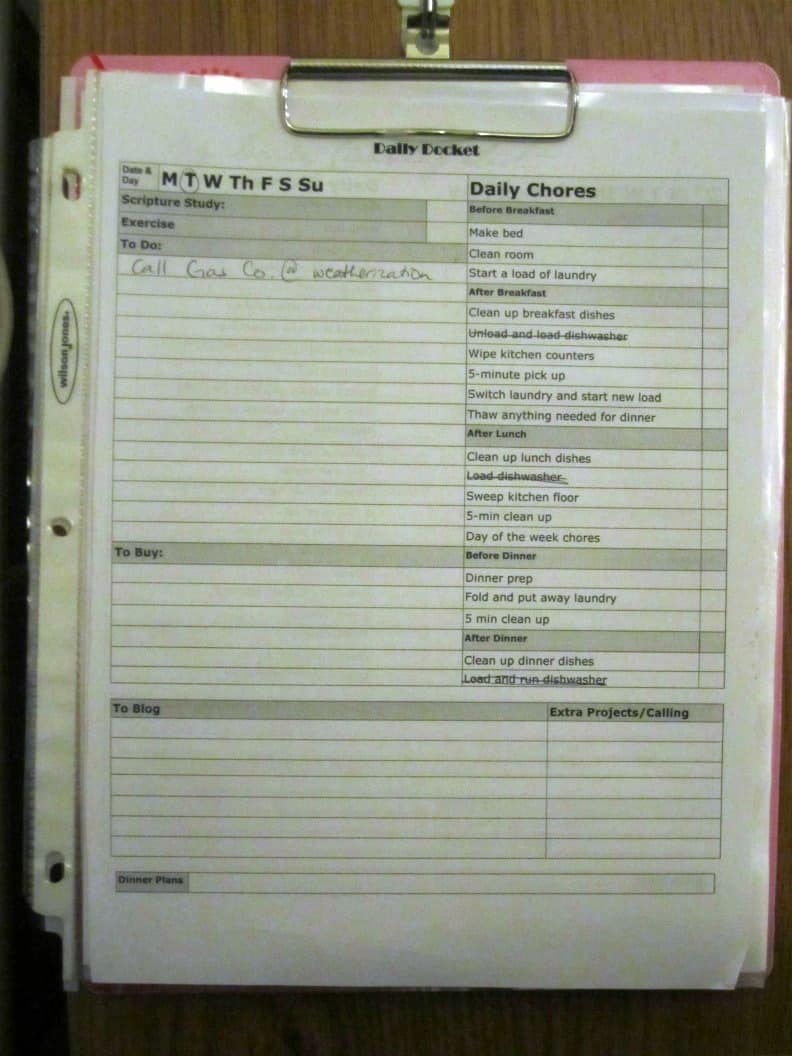 If you are new, be sure you check out the full Simple Living Challenge.
How to Create a Home Notebook
I think I have gone through every type of home notebook, clipboard or schedule out there.  none of them have worked long term.  I even tried to make my own last year that combined all that I liked about the other ones I have tried.
As I thought about this part of simple living I realized that the problem is me.  Very simply.  It is me who can't follow through, me who can't make it work.  I start something, do it for 2 weeks, get stressed because of all the things I don't finish and push it to the side so I don't have to face the failure.  I am trying REALLY hard to change that perspective.  I am trying to see what I am accomplishing.  I really struggle with this.
I have decided to go back to simplicity so I can start small and have success.  I am using Dave Ramsey's Theory that small success is motivating and if I am going to make it then I have to start small.  Start with the basics and go from there.  So I have stripped my home clip board.  I have a daily docket, which has my daily cleaning goals, and my to do's.  Then I have my weekly cleaning schedule, my master list of daily to do's and my master list of to do's that is a running list so I can brain dump.
I am hoping that this will help me to make progress on overcoming my shortfall of following through and have the house I desire in my heart.
How do you organize your home notebook or clip board??  I would love for you to share your links in the comments if you have a blog as well!