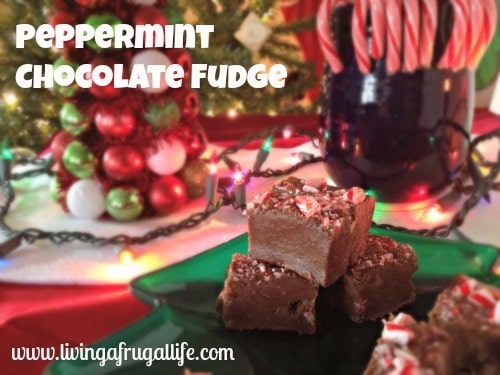 Chocolate Fudge Recipe With A Peppermint Twist
When I was growing up, we made fudge and danish every year for Christmas.  We would make it a family event and I heard stories about when my mom and her grandma would stand in the kitchen mixing and baking fudge and danish.  I always wanted to be sure to get this recipe and pass it on to my kids.  It is not a simple recipe but it is a frugal recipe.  It takes a couple hours total to make.  But the end result is SO worth the once a year sacrifice to make it.
I decided I wanted to make this recipe a little different then the traditional way my family has made it all these years.  I LOVE the original but I wanted a little more excitement for our family get together so I decided to take it one step further and make it into Peppermint Chocolate Fudge!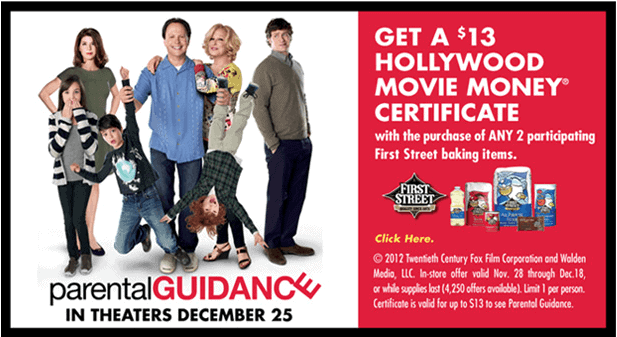 I had heard about the free movie ticket to the Parental Guidance movie when you buy 2 First Street products at Smart and Final.  I want to see that movie and since I was making the fudge for the family anyways, I thought I would head over there to get the supplies.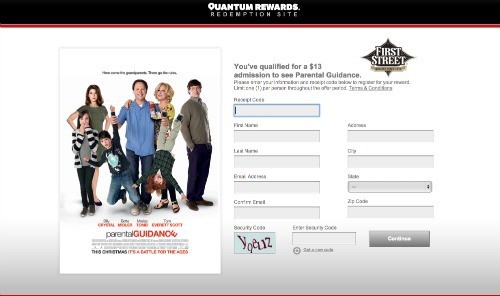 I got all we needed and then put the codes in online at smartandfinal.com to get our movie cash!  It was super easy to do and now we have a free date night for me and the hubby!  Can't beat that!
I cleaned my kitchen and started preparing the fudge.  This fudge recipe isn't one that you do in a very short time.  It takes a few hours to make.  And a lot of the time is spent stirring and the folding over the fudge.  So I would suggest, like I did, making it in the evening and putting on a movie or show and hold it on your lap with hot pads and stirring while you watch.  It makes the time go by much faster and makes it much easier to get it done!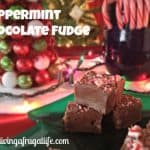 Print Recipe
Peppermint Chocolate Fudge Recipe
Ingredients
41/2

Cups

Sugar

1 1/3

Sticks Butter

1

can

14oz Evaporated Milk

12

oz

Nestle Chocolate Chips

4.4-4.5

oz

Hershey's Chocolate Bars

1

tsp.

Salt

13

oz

Marshmallow Creme

1

tsp.

Vanilla Extract

3/4

tsp.

Peppermint Extract
Instructions
Melt butter in the pan and cream sugar with it

Add Evaporated Milk

Stir constantly and bring it to a full rolling boil

when boiling can't be stirred down let mixture boil for 10 min stirring once.

Remove from heat and add chocolate chips, Hershey's chocolate bar, Salt, Vanilla and peppermint extract. stir until completely mixed.

Add marshmallow creme and stir until completely mixed.

Stir briskly until very creamy and cooled. The fudge will start to look matte as it cools enough.

Put in buttered 9x13 dish and set on counter overnight to set.

Fudge will be slightly soft but able to cut in squares and sit on a plate without falling.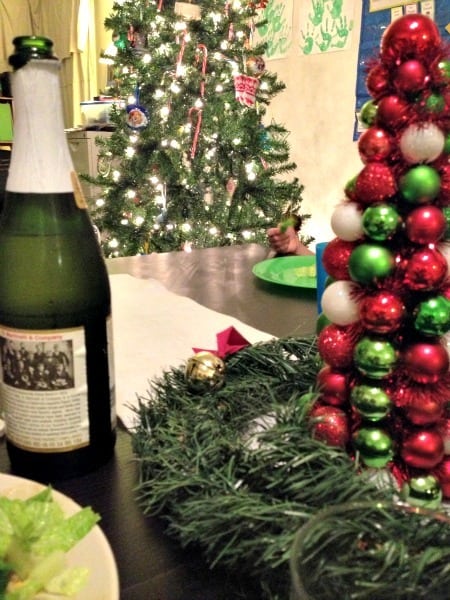 To celebrate the holiday's we had a small family get together at our house for dinner and fudge!  It was so much fun to get together and have a treat and some sparkling cider!  It also gave me an excuse to get the house decorated and decorate our table for the holidays!!
For more holiday recipes, check out the Smart and Final Social Circular
Visit Smart and Final on Twitter
Follow Smart and Final on Facebook Page
For more holiday recipes, check out these:
What is your favorite thing to cook for the holidays?
I am a member of the Collective Bias™ Social Fabric® Community.  This shop has been compensated as part of a social shopper insights study for Collective Bias™ and Smart & Final , all opinions and recipes are my own. #CBias  #SocialFabric